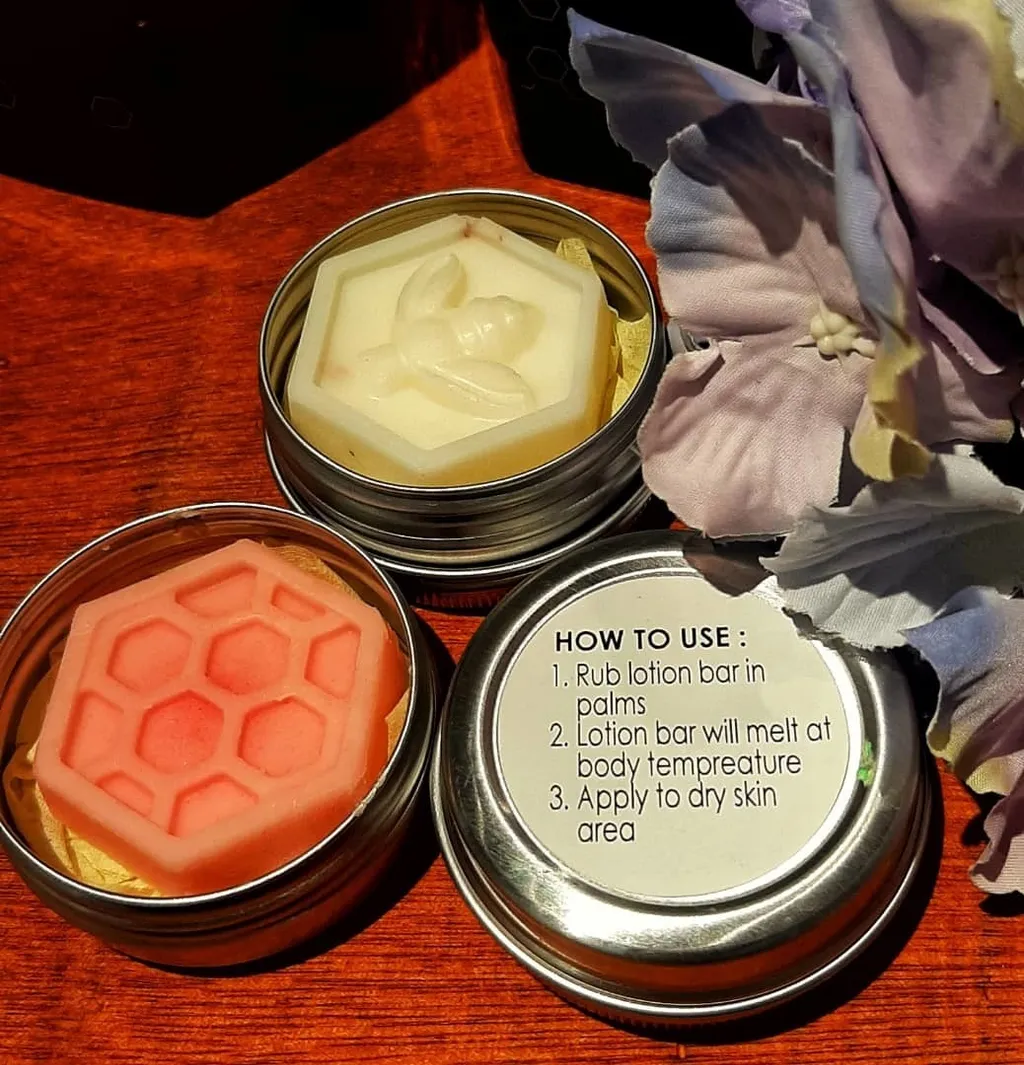 TRY ME - Le Starry Naturals Pocket Sized Lotion bar (10 g)
Main ingredients: Beewax, shea butter & fatty oils: for moisturize the skin)
Benefits of essential oils:
Lavender: Balancing moisture levels in skin. It's an anti-inflammatory that can reduce redness and can hydrate the skin naturally
Lemongrass: It can help fight pimples by acting as an antimicrobial while also removing excess dead skin cells. Its smell can defend you from insect bites too!
Tangerine: It is also an antioxidant that is useful for promoting smoother and evenly toned skin
Rose: With antioxidants like Vitamin A and C, rose oil can help promote skin cell turnover, which often slows down with aging of the skin.
Spoilt for choice? Fret not, we randomly choose your essential oils!
We believe you can have it all: great hair, glowing skin, sun kissed complexion, sparkling white smile. That's why we offer low-waste, high-style products that make sustainability accessible and attractive. Everything is made and designed to help you look good and feel even better about minimizing your impact on the environment.

Think of all the plastic products you have used in your everyday life. Have you considered where those empty plastic containers go when they are empty? Sadly, recycling rates can't keep up with production, and many of these bottles end up in our landfills and waterways, threatening our eco systems.

Our mission is to reduce single-use plastics in the products that we use daily, making sustainability accessible, and stylish.

Switch over to sustainable body care and cosmetic and be a mindful consumer to benefit yourself and the Earth too. We are offering an alternative to your store bought plastic packaged skin care and body care.

Migrate over. Save the Earth. Our convenience should not come at the expense of our planet.
---