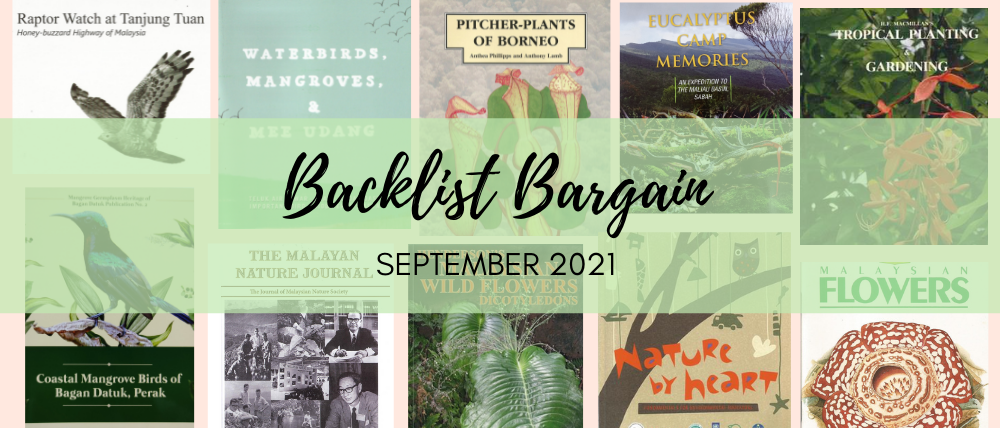 Our annual Backlist Bargain is back! From 1 - 30 September 2021, you can enjoy up to 30% discount on selected MNS publications and merchandises.
The COVID-19 pandemic has had a profound impact on lives ad livelihood around the world. MNS is not spared from these challenges. We are currently striving to ensure our conservation and environmental education activities continues despite the difficulties we are facing.
Therefore, the Annual Backlist Bargain this year is an initiative to fundraise for MNS during this challenging time. We will be including more merchandise in the list, so you have more options to purchase and donate to MNS at the same time. From field guides to monographs, children's books, t-shirts, zero waste items and tapir softtoy! Scroll down to find out more about books and merchandise currently on sale.
---
---