The Malayan Nature Journal
The Malaysia Nature Society ( MNS) today is one of the oldest NGO's in Malaysia that was established in 1940 just before the outcome of the great World War II that swept into Malaya( Malaysia now). The society was formed by a group of like-minded British residents who were much involved in the civil service administration of Malaya by the British and each were driven by their passion for their love in natural history and Malaya's own unique habitats, its people and wildlife.
Introduction of MNS in 1940's
The founding members of MNS are made up of 3 highly passionate naturalist (similar today' Sir David Attenborough) comprising of Mr.Edward Oswald Shebbeare, Mr. Sandy Edgar and Mrs.Gladys Le Mare, and other members were their subscribers to their journal –The Malayan Nature Journal (MNJ), which is produced every quarterly each year (subscribers were comprised of Malaysians too).
Shebbeare, was then the Chief Game Warden in the Malaya's King Edward National Park( now known as Taman Negara) who recently arrived into Malaya in 1938 and after serving considerable years in India' civil service. Edgar, who is a planter, but an avid ornithologist or bird lover, and while Le Mare, a wife to the Department Head of Fisheries. The MNJ started its publications in early 1940 and the journal relied of postal delivery to most of their members/subscribers station around in Malaya, and also abroad. As the MNJ gained popularity amongst the nature and wildlife enthusiast, and soon after their 7th produced publications, the Japanese forces swept into Malaya. The British subjects were rounded up and were interned into war camps mostly in Changi prison, Singapore and the society and the journal ceased publication during this period, but not entirely...
---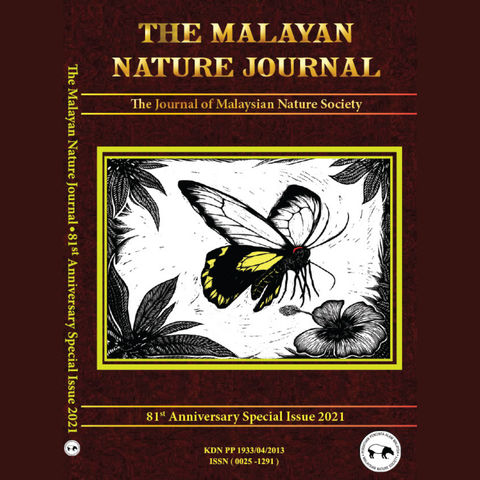 Malayan Nature Journal Special Edition 2021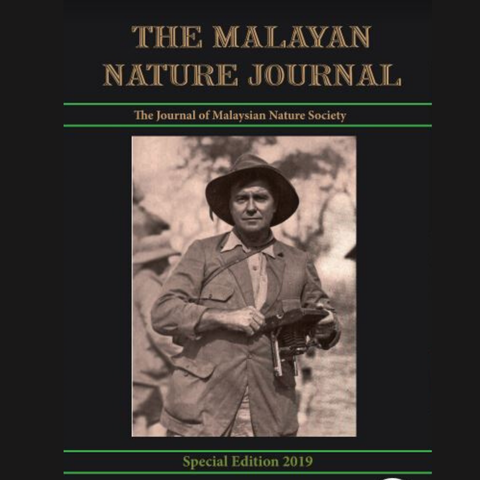 Malayan Nature Journal Special Edition 2019
Sale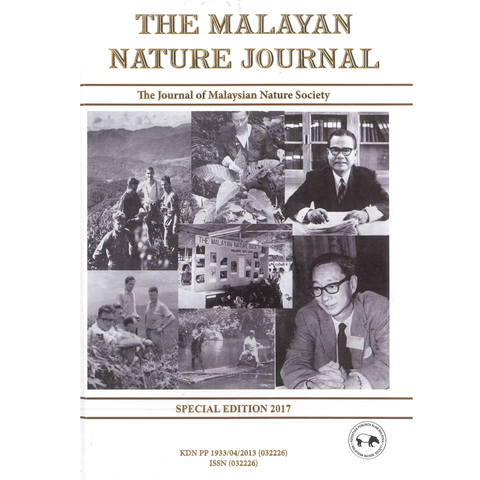 Malayan Nature Journal Special Edition 2017